EDODWAJA – ONLINE COURSES
 As Edodwaja concentrates on learning, we provide online courses that help in the enrichment of personal development and cultivation of noble ideas. We hire real-time working professionals to teach the topics. At Edodwaja, we teach more intense content and dive deep into all the topics and we will make sure that you excel in your learning. We give assignments and monitor our students time to time to make sure that they have understood the topic well.
Learning timings here are flexible and the validity of these online course is life time. You can learn and revise the topics whenever you want. This stands out because, we assign real time projects to students based on their learning which helps in using the knowledge in a practical way. Edodwaja provides you with a clear view of the career tracks based on the course you choose.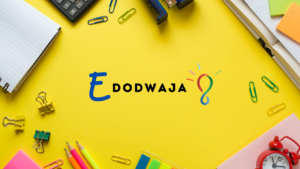 UNIQUENESS OF EDODWAJA
Edodwaja provides online courses on latest and advancing technologies. To view the courses the link is provided: edodwaja.com. One cannot have confined amount of knowledge and can learn as many subjects they want to. We also help students to think out of box, by assigning real world problems based on the concept they have learnt. This also allows students to interact with the teaching faculty so that students can learn more from the faculty.
Edodwaja will be backbone for all the students till they excel in the online course they are learning. These online courses is for the students who want to learn and excel in their careers. Learning has no end, anyone at any age can learn the course if they are really passionate about and can advance in their career with the help of "EDODWAJA".
Both Free and paid courses are available at EDODWAJA. Projects are also explained in these courses and students can learn projects practically from their home. Every faculty will help the student in each and every way possible. Edodwaja does not focuses on rote learning, it always creates a practical environment for the students and makes the concepts easy and simple. Edodwaja helps the students not to memorize the concepts instead it makes it simple by many easy methods. 
"EDUCATION IS WHAT REMAINS AFTER ONE HAS FORGOTTEN EVERYTHING HE LEARNED IN SCHOOL" 
                                                                                                                                                                                                              -EINSTEIN